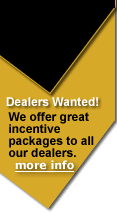 Factory Representative

Toll Free: 1-888-652-2137

sales@skavinjer.com

Western U.S.
1-888-652-2137
Dealer Inquiries Invited
Eastern U.S.
(615) 866-7307
Arizona

(602) 678-0496
Manufacturing Sweepers since 1987, Skavin'jer Sweepers Corporation saw the need to introduce a compact, but powerful, sweeper truck or road sweeper or parking lot sweeper to the industry for a reasonable price.

With this objective in mind, the original organizers, engineers, and design team collaborated to design what leaders in the road sweeper industry refer to as "The most powerful little sweeper in the market today!"

These rugged, fuel-efficient, and long lasting sweeper trucks are engineered with precision, manufactured with excellence, and engineered to last.

Skavin'jer owners are proud and loyal customers. Some are even known to own companies that keep up to 25 Skavin'jer Sweepers in operation. It is our sincere recommendation that you speak with a Skavin'jer Sweeper owner today. After all, the owners of our sweeper trucks are not only the leaders in their industry, but some of our best salespeople today.

There is an old saying in the trailer industry, "Ask the man who pulls one." That is what we recommend. Ask those who own Skavin'jer Sweepers. Past customers have told others, "Once you buy a Skavin'jer Sweeper, you will never have to shop the market again!"